(250)339-4518
662 Anderton Road
Comox, BC V9M 2J3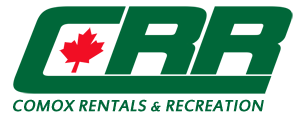 EXCAVATORS
Compact excavators (mini excavators) excel on space-constrained jobsites, such as next to buildings or other obstacles. The Zero Tail Swing provides unrestricted rotation, greater flexibility and reduced potential for damage to the machine and surrounding property.
Bobcat E35
Weight class 3.4t
COMPACTION
From paving stones to foundations to road building you want a solid base for your project. See our full range of compaction equipment to choose the right tool for your job.
ACTUAL EQUIPMENT MAY NOT BE EXACTLY AS SHOWN
Disclaimer:
The specifications as listed above are per information supplied by third parties. Comox Rentals & Recreation Ltd. does not warrant or guarantee the accuracy of the information provided and accepts no responsibilty for errors or ommissions.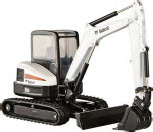 Bobcat E55
Weight class 5.6t
Bobcat 324
Weight class 1.5t
SKID STEERS and COMPACT TRACK LOADERS
With the highest lifting height in the 500 platform, the Bobcat® T590 compact track loader is ideal for loading and unloading tasks. The Tier 4, vertical lift T590 is ideal for tasks where space is limited but the need for maximum lift height is necessary.
Attachments
Pallet forks
72" Sweeper
Snow blade
Attachments
Hydraulic breaker
Post pounder
Ammann AVH6030
Vibratory Plate
480 kg
Diesel power
Ammann AVP3020
Vibratory Plate
230 kg
Gas power
MBW GP3550
Vibratory Plate
104 kg
Gas power
MBW GP2000
Vibratory Plate
75 kg
Gas power
Bomag BT60
Jumping Jack
Gas power
AUGERS
Gas powered augers to dig your post holes save you both time and back ache.
Groundhog HD99
Towable
Gas powered

Stihl BT121
Hand held
Gas powered
Manual Tools
Manual post hole augers
Manual post pounders
ALL EXCAVATION AND COMPACTION EQUIPMENT IS AVAILABLE ON DAILY, WEEKLY OR MONTHLY RENTAL TERMS
Call 250-339-4518 to book your rental today
If you don't see the equipment you are looking for, please give us a call. Other sizes are available on request
Site and contents are the property of Comox Rentals & Recreation Ltd.